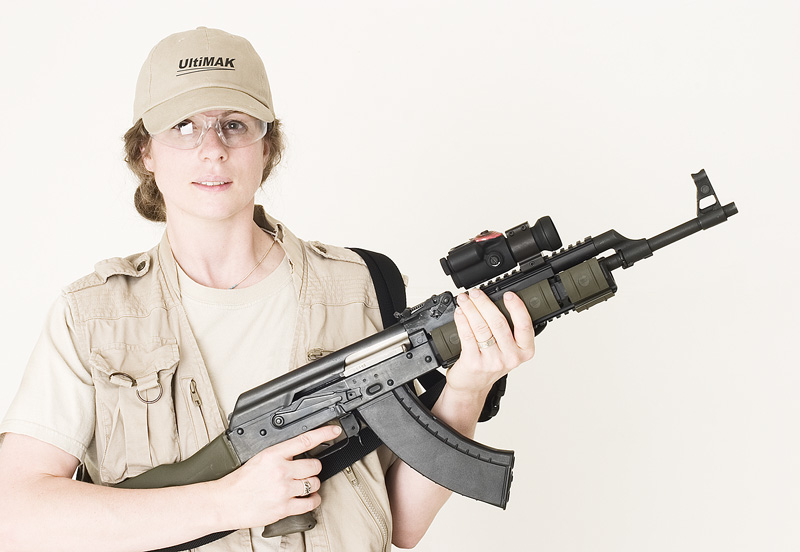 The Quintessential American Woman.
A woman's Right to Choose extends to her chosen means of recreation and her chosen method of self preservation. In this case they're both served by the possession of this AK, complete with UltiMAK enhancements, and the ability to use it with skill.
The AKM has been equipped with the UltiMAK optic mount, UltiMAK ACR2 modular forend rail system and a Trijicon TX30 Tripower reflex sight.
Photo: Oleg Volk