Innovative Solutions for the Practical Shooter
Innovative Solutions for the Practical Shooter
Optic mounts for your classic rifle

AK Optic Mounts
What UltiMAK is best known for. World renowned mounts for a wide variety of AK models.
More Optic Mounts
For a selection of popular classic and modern rifles. Inspired by our successful AK mounts, we are always working on making more firearms UltiMAK compatible.
Rail Accessories
Tactical gear to put on your new mounts and rail systems.
Highly regarded among firearm enthusiasts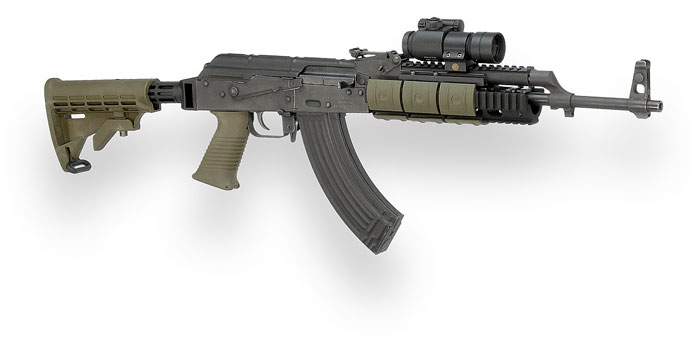 UltiMAK has received critical acclaim from a number of gun video channels, including: